Rural insurance broker Farmers and Mercantile merges with parent company Lycetts
Lycetts has bolstered its position as a leading rural insurance specialist after its subsidiary Farmers and Mercantile Insurance Brokers (FMIB) migrated under the brand.  
FMIB has been part of the Lycetts group since 2011 and the two entities have now become one.
Lycetts is one of the UK's leading independent insurance brokers, specialising in farm and estate insurance and rural business cover, and the merger is designed to strengthen the product offering to FMIB clients, as well as provide a more streamlined service.  
FMIB's Vivienne Vivers said: "We have been part of the Lycetts group for almost a decade and unsurprisingly, in that time of working closely together, our brands, services, and ethos have become increasingly interwoven.  
"After careful consideration and with the best interests of our staff and clients in mind, the decision was taken to fully merge FMIB with the Lycetts brand, to allow us to offer the highest levels of service, provide continuity, and offer greater access to a wider range of insurers. 
"Though our branding may look a little different, our total commitment to our clients and staff remains unchanged and we will continue to offer the same personal, friendly and tailored service that our clients have become accustomed to."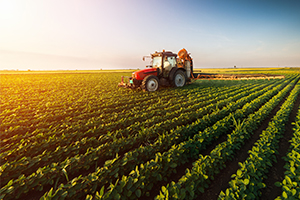 As a top 50 UK broker and with 60 years' experience sourcing specialist cover for the rural community, Lycetts has strong relationships with all the leading agricultural insurers. 
The move to merge the two brands allows clients access to greater expertise, additional market-leading products and benefits that may have been previously unavailable.  Clients can now also avail of Lycetts' risk management and engineering services, as well as Lycetts Financial Services.
Lycetts is a chartered insurance broker and financial planner, which means it has reached the highest standards in professionalism, knowledge, capability and ethical practice.
"Our leading status as a Chartered Insurance Broker sets us aside from the rest, delivering to the highest professional standards for the benefit of our clients," said Vivienne. 
"Chartered status is the pinnacle of achievement for insurance brokers, as well as a public testament to our clients that we have satisfied the rigorous qualification criteria requiring us to have a highly-qualified and dedicated team."
Like FMIB, charity and community is a cornerstone of the Lycetts group.  Lycetts is part of the Ecclesiastical Insurance Group (EIG), which has donated over £97m to charity since 2016, and is just short of its enhanced target of giving more than £100m by September 2021.
EIG gives a significant proportion of its profits to its charitable owner, Allchurches Trust. This funding enables Allchurches to have a transformative, positive impact on lives and communities through its grants to churches, charities and schools.  
Vivienne added: "FMIB was always been passionate about supporting farming charities and merging with a brand that shares the same values and ethics is something we are proud of.
"We are committed to continuing our support of these charities and we look forward to offering a more comprehensive, holistic, and efficient service to the agricultural industry and farming community as part of the Lycetts team."