Swarfega are getting tough on skin care
Agricultural workers battle the elements daily, coming into contact with harsh contaminants on a regular basis. Relying on the hands is part of the job, and this means that agri workers can be particularly susceptible to unpleasant skin disorders. During the winter months, the risk of skin disorders increases, when the chilly temperatures and lack of moisture can exacerbate existing skin problems.
It is predicted that occupational skin disorders (OSDs) could be underestimated by a whopping 10 to 50 times, according to the European Dermatology Forum. For those who work with their hands, OSDs can be rife, and could be more common than we think in the agricultural industry.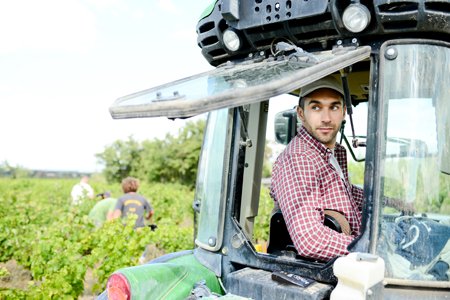 A quality skin care routine and great products are vital when it comes to looking after the hands in winter – Swarfega know a thing or two about this, providing products on hand for hardworking tradespeople since 1947.
Washing the hands regularly will help prevent a build-up of soiling and reduce contact time with contaminants, yet using protection cream, the right cleanser and a moisturiser is vital. When it comes to tackling heavier contaminants, regular soap just won't cut it– and if the hands are not thoroughly cleaned of these contaminants, repeated exposure could even lead to dermatitis, skin irritation or allergic reactions.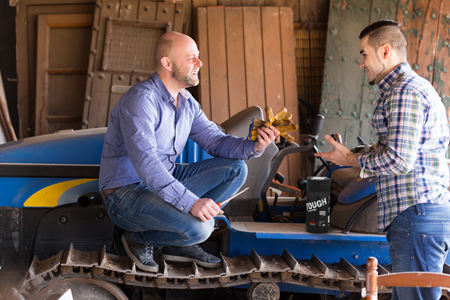 Swarfega recommend a three-step approach to skin care for working hands, to be followed throughout the day:
1.           Before work – in agricultural environments, daily exposure to contaminants is a major factor in the development of OSDs, and so protection before getting to work is key. Skin protection creams such as TOUGH by Swarfega Protection Cream help provide a layer which protects the skin, and also make hands much easier to clean at the end of a hard day's work.
2.           During work – hands should always be washed after contact with contaminants. You should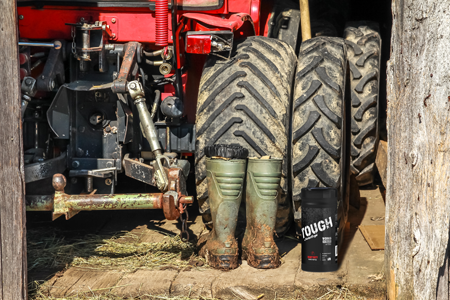 always choose the most appropriate strength hand cleaner that'll do the best cleaning job whilst also protecting the natural oils in your skin. Choosing the right cleaner will minimise the loss of these oils and will help your skin stay healthy and clean. After work – in colder winter months, restoration creams should be your best friend, as the skin is more prone to becoming dry and sore. Restorative products help combat this, as they moisturise, condition and strengthen the skin and replenish natural oils that are lost during the day.
This three step-approach will keep hardworking hands in good nick, all year round!
Swarfega is available from all good stockists and online, see www.toughbs.com for more details on products.