paragraphs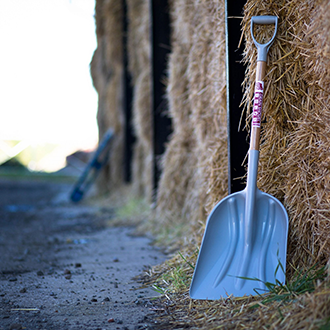 WIN A Faulks Grain Shovel - WORTH £20.70
A good shovel is the basic tool everyone working in the country needs – it's got to be light, strong and reliable to make life easier.
The last thing you want is for that dreaded "crack" to happen and another shovel to bite the dust while you're halfway through an important job.
Based in North Yorkshire, Millbry Hill has been supplying the equestrian community with horse equipment, horse rider clothing and equestrian supplies since 1925.
Now Millbry Hill stocks an extensive range of saddlery and equestrian equipment, as well as being one of the largest horse feed merchants online, offering horse feed, balancers and supplements from leading brands.
In addition, its clothing range covers country sports and outdoor pursuits for men, women and children and you can expect to find brands from Hunter and Barbour to Alan Paine and Schoffel.