paragraphs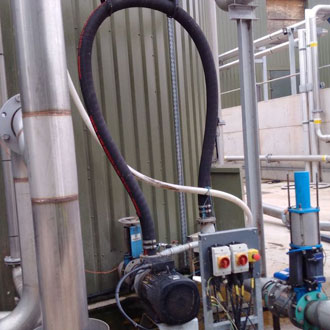 A Shropshire dairy farmer/AD operator remembers the day when his sorrow turned to joy over what he thought was a faulty flowmeter – only to later discover that it was the output created by a new slurry pump that had sent readings soaring to numbers previously not recorded by the site's instrumentation.
"He didn't believe it at first", said Paul Davies from Landia.
"He wasn't happy to begin with but didn't mind admitting later that he thought it had been his flowmeter playing up".
The reason for his welcome surprise was that a new pump from Landia had produced an unprecedented throughput.  Some had told the farmer that it wouldn't work for the very tough AD/feedstock application – and initially he agreed with them – but they were all proved wrong.