paragraphs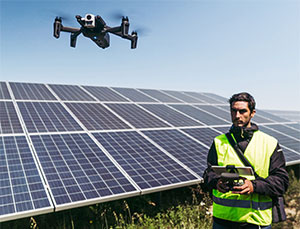 ANAFI THERMAL: The thermal ultra-compact and lightweight drone solution dedicated to all professionals!
Parrot, the leading European drone group, has announced ANAFI Thermal: the all-in-one, drone-based solution that provides easy to use, sophisticated and high-quality thermography (drone + sensor + software), with proven reliability and outstanding performance.
Parrot has evolved its existing ANAFI platform to create this lightweight and easy-to-use solution specifically engineered to support a wide range of industries. As well as the built-in 4K HDRcamera, ANAFI Thermal integrates a FLIR® thermal sensor - a benchmark product in this sector - capable of letting users see thermal imaging quickly and efficiently.