paragraphs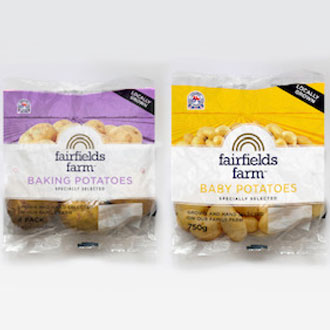 Essex-based potato farmer, Fairfields Farm, has announced a new deal to supply the Co-op with its range of fresh potatoes.
The Co-op will sell its 1.5kg white potatoes, 750g Baby Potatoes and 4-pack Baking Potatoes in more than 90 stores across Essex, Suffolk, Cambridgeshire and Hertfordshire from next month.

The new deal is set to have a significant impact on the team at Fairfields Farm, with more potatoes already planted to increase the yield of this year's harvest and new jobs created to cope with the extra workload.

This is a fantastic new contract for us. It has increased the volume of our production and created new jobs on the farm," explains Robert Strathern, founder of Fairfields Farm. "We also sell our fresh potatoes through The East Of England Co-op, and this new deal will enable us to significantly expand our reach and awareness of Fairfields Farm - allowing more consumers to get their hands on locally-grown potatoes."