paragraphs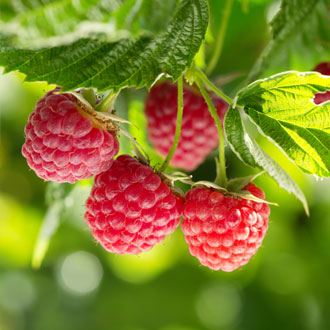 Raspberry lovers can enjoy an early start to the British raspberry season this year with the berries already on the supermarket shelves in abundance.
Growers estimate that this season is starting three weeks earlier than usual and they put that down to the good spring weather. Mid-June sees the raspberry season already in full swing with high quality British raspberries widely available. Strong raspberry plants, prompted by the spring sunshine, are ensuring good flavour and bigger, bolder raspberries.
Not only will the fruit be of high quality, growers expect the British season to last right through to early November. This is as a result of careful planting to ensure a continuous supply of the berry over the upcoming summer months.  The leading raspberry varieties grown in the UK have the ability to flower and fruit over a long period of up to five months, whilst traditional types typically produced fruit for just a four to six week period.