paragraphs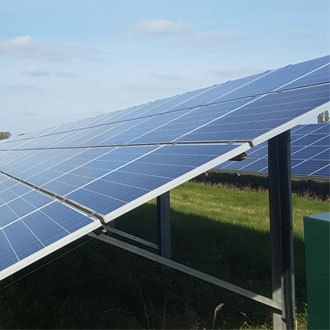 There's no escaping the fact that farmers are having to work harder than ever to boost their bottom line. And, with trying times looking set to continue as Brexit looms closer, there are ways to unlock the value of farmland – without having to sacrifice your way of life.  
It's not always necessary to simply sell land in its entirety to the highest bidder. As renewable energy continues to play a major role in farm diversification, Dave Ogden, director at electrical contractor, Smith Brothers Ltd, explains how green power is assisting farmers with their future economic plans. 
Historically, arable farmland would be home to row-upon-row of neatly organised crops. But now, the grid format is increasingly being adopted by an expanse of solar panels, generating electricity for use on site. Similarly, it isn't uncommon to see cattle grazing beneath the blades of a wind turbine.