Diversification Key Points to consider on your farm
Tuesday, March 1, 2022 - 14:10
Philip Whitcomb, partner at law firm Moore Barlow and a specialist in rural matters, shares his top tips for those planning to diversify farmland in order to support future generations. >  
In recent years, it has become increasingly challenging for farmers to make a living based purely on agriculture. This has meant many are consistently having to think about new and alternative revenue streams to future proof their farm.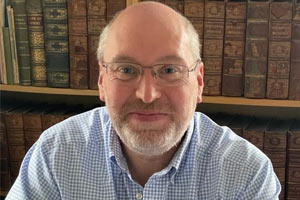 Often, the answer lies in diversification. It is has become a popular tool to unlock additional revenue and we are seeing an increasing number of farmers use parts of their land for leisure facilities, for example through the renovation of older farm buildings into holiday lets. A trend that has increased following the pandemic due to the continued popularity of staycation holidays. >  
While a new venture can be exciting, there are important considerations to think about which will impact both the farm's future and the next generation. 
Inheritance tax implications

Although diversification projects may lead to increased income, future tax planning implications must also be taken into consideration. 

Many farms benefit from Agricultural Property Relief (APR) and Business Property Relief (BPR), which can reduce or eliminate Inheritance Tax (IHT). To secure APR, the land or buildings must be occupied for agricultural purposes. In the case of BPR, they must be used for trading rather than investment purposes. 

Holiday lets are fast becoming a way to make the most of surplus areas of land as they can be converted and put on the market. However, holiday lets tend to be viewed as investments and therefore impact IHT relief because they don't qualify for APR or BPR. This means the 100 per cent tax relief no longer applies. 

One tip to help you decide what you qualify for is to look at the assets which are giving you the most capital. Making changes to create other revenue streams can alter eligibility and can potentially result in more tax being accounted for upon death, so it is an important consideration before choosing to diversify your land. 

Succession planning
Diversification can play a major role when you're planning for the farm's future ownership, and it can help to support a smooth transition to the next generation. For example, having a succession plan in place that clearly states how you wish the farm to be run on a day-to-day basis can help to ensure your hard-earned work continues to thrive. 
However, to ensure any diversification is successful in the long-term, it is important to discuss any changes with the family members or relatives who will one day take on the running of the farm. Open dialogue will ensure they are onboard with any decisions you take and will help to reduce any potential conflicts further down the line. 
 
A way to smooth the transition of passing the farm from one generation to the next is by giving away aspects of the farm to successors, either outright or by way of a trust. This can help you to navigate potential IHT pitfalls. It would also increase the estate value for the younger generation and allow them to benefit from the profits now. However, you will need to survive seven years from the date of the gift to avoid the value of the land gifted forming part of your estate for IHT purposes. 

Restructuring the business
When considering diversification, it may be appropriate to separate the diversified elements of the business so that they are treated as separate entities. This may be a helpful way to overcome issues when working out if assets are entitled to APR or BPR. This can also be useful if you prefer for different elements of the business to be run differently or by different people after diversification. >  
The bigger picture
It's vital to think about the bigger picture when deciding if diversifying is right for you. As part of this, it's crucial to balance what you want to achieve with current demand so that you can fill a gap in the market successfully. 

Putting plans in place before you begin the process of diversification can help the process run more smoothly. This will also help ensure that both you and your successors are on the same page and aware of what is achievable. Ultimately, it is this that will ensure you can futureproof your business for the next generations.