Countryside Stewardship 2019 deadline
Tuesday, May 21, 2019 - 13:07
Countryside Stewardship 2019 deadline: last chance to seek financial support for organic conversion
Farmers in England interested in financial support for organic conversion must request an application pack for the government's Countryside Stewardship scheme by the end of next week.
Financial support from the Countryside Stewardship is available through the scheme to farmers and landowners converting to organic, with help on hand from Soil Association Certification on conversion.
The window for mid-tier applications will close on 31 July but application packs must be requested by 31 May.
Sophie Kirk, Business Development Manager for Farming at Soil Association Certification, said: "This is a great time to convert to organic with the sector now in its eighth consecutive year of growth. The latest Defra figures for 2018 showed a further increase in organic producers and we know that the market for organic cereals for animal feed is also growing faster than UK producers can supply.
"These are trends we expect to continue with the government's focus on preserving and enhancing our environment, including our soils, in the upcoming Agriculture and Environment Bills. The fundamental principles of organic – such as enhancing our soil health, working with our ecosystems, and caring for our environment – are wholly in line with the ambitions being set out by government.
"Any farmer interested can listen to our online webinar with Savills to find out more about how they can meet this growing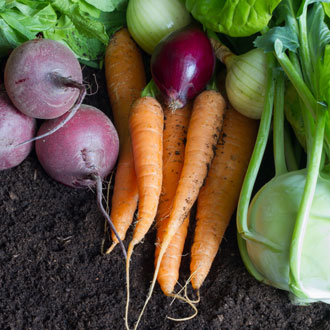 demand."
To support arable producers, Soil Association Certification has published a webinar recording, which was hosted in partnership with Savills, to explain the organic certification and application processes.
The online webinar also highlights the economic opportunities, principles and practicalities of organic arable production as well as answering questions on conversion from producers.
Soil Association Certification certifies organic farmers, offering a comprehensive and competitive support package that can assist farmers through their conversion period and as their business grows. 
The Soil Association Certification package includes:
A dedicated Certification Officer, offering practical and proficient support throughout the life of your certification

Use of the UK's most widely recognised organic symbol, used on more than 70% of UK organic products

Supply chain support, including free access to the Food for Life supplier scheme

Discounts for farming programmes such as Innovative Farmers

Free marketing materials and support for key organic campaigns, such as Organic September

 Free Soil Association charity producer membership which includes technical support and representation from expert farming and policy teams
Any farmer thinking about converting to organic can watch the webinar and find out more about organic certification and conversion at https://www.soilassociation.org/organicfarmingcertification