Why farmers should consider diversifying into grape growing
Why farmers should consider diversifying into grape growing
It all starts with the land. If you have agricultural land – in the right locations, with suitable topography, soil and climate - now could be the perfect time to make a move into English wine.
The momentum around English wine production has been building steadily for the last few years and the work put in by some of the early pioneers is starting to pay off with medals from numerous international wine competitions and acclaim from respected journalists and wine experts shining the spotlight on our home-grown product.
A growing industry
According to Wine GB the UK wine industry is one of the fastest growing agricultural sectors in the UK, with over 800 vineyards already established, an expected 2 million vines to be planted this year and output set to increase to 10 million bottles by 2020 (66% increase on 2017). It is predicted that UK sales will reach 40 million bottles and £1 billion in sales by 2040, could you be part of that boom?
The challenger to Champagne
Our research, carried out in conjunction with the University of East Anglia, has identified nearly 35,000 hectares of prime viticultural land for new and expanding vineyards within the UK. Some of this land rivals the Champagne region of France in terms of viticultural quality and climatic suitability – which explains why Champagne houses like Taittinger and Vranken-Pommery are already investing in land in England to grow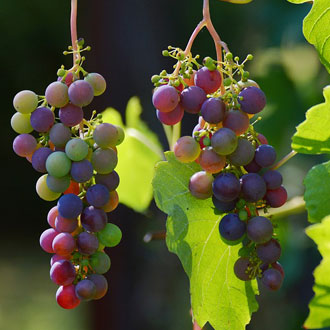 premium quality grapes and make English sparkling wine.
Farm futures
With direct farm subsidy payments set to reduce after 2021, farmers are looking at additional income streams to keep farms sustainable and pass them on in good financial health. According to the NFU (2016–2017 report) over 60% of farms have already diversified in some way, and those farmers choosing to plant a proportion of their land to vines are providing longevity and a multi- generational business.
Keep it in the family
For further advice about diversifying into grape growing and wine making please contact Alistair Nesbitt at alistair@vinescapes.com / 07967602670