HGI service engine driven generators
Friday, May 24, 2019 - 10:32
HGI can design, manufacture, test, install and service engine driven generators from 3 kVA to 100 kVA and supply these across the globe.
We are committed to providing a tailored and cost effective solution to your power requirements, drawing on our 40 years experience in the Defence, Telecoms, Rail, Hire and Construction markets where quality and reliability, along with environmental considerations, are paramount.
Our customers value the economic advantage gained from our products. Our philosophy is to create a system which exceeds the customer's requirements through a partnership rather than a simple supplier / customer relationship.
We are proud of our unrivalled reputation for high quality design and our 'on time, on budget' approach to everything we do.
PETROL GENERATORS
Our petrol range of sets are your best friends in the industrial and commercial workplace. 
They're tireless workhorses – made to tackle the toughest conditions and they're the first choice for heavy outdoor use and hire companies.
We build generators for customers with a tough job to do so we manufacture heavy duty, dependable generators to do exactly what's expected of them.
When it comes to a generator you depend on for your livelihood, you don't want to cut corners on quality. Always choose a HGI petrol set for those jobs that need to be done without compromise.
They're tough and always ready to go – you've got the power at any location.
Just start it and let it get on with the job with the reassurance that the unique Honda Oil Alert™ will automatically switch off the ignition if the oil drops below a safe level. 
They're no nonsense generators for when you've got serious work to do.
DIESEL GENERATORS
Our recently introduced HSD series have been designed to meet the needs of a multitude of applications. From 12kVA through to 20kVA, these feature a host of options, (Including our latest multi voltage / multi-phase version), making them ideal whether it's for emergency stand-by or plant hire use. Within this range, all sets are Stage 5 emissions compliance ready and fitted with class leading engines from Kubota coupled to premium Leroy Somer alternators, controlled via Deep Sea Electronics. A generous 125Ltr bunded baseframe fuel tank is provided as standard.
The full acoustic canopies provide excellent noise reduction and are manufactured using heavy duty smooth galvanised steel, treated with zinc phosphate before powder coating to provide exceptional durability and protection against corrosion.
The HSD range from 40kVA through to 150kVA are designed specifically for export outside the EU or for emergency stand-by use only.
The HSD series - premium power at an affordable price.
Our HRD range covers 12kVA through to 150kVA, all sets meet Stage 3a emissions compliance and are Stage 5 ready. This range has remained at the frontline of the HGI diesel series for many years and during its time has developed a strong, loyal following by major plant hire companies throughout the UK & Ireland.
WELFARE CABINS
Working over many years in close co-operation with major manufacturers and end users of site welfare cabins, HGI are proud to have developed an extensive range of generators designed specifically for these demanding applications.
Featuring compact dimensions together with premium components including the likes of Kubota engines, Leroy Somer alternators & Deep Sea controllers, the HGI Welf-Air range is perfectly suited for ease of installation and operation with a whole host of options making sure HGI can provide your perfect solution.
RAIL SPECIFICATION GENERATORS
Network Rail Approved Trackside & On-board Generators
Rail approved petrol generators and welders, for everyday track work and maintenance, for total reliability when you need to get the job done.
As one of the few generator manufacturers in the UK carrying Network Rail approvals, HGI is in a unique position to meet the need for safe, solid and reliable equipment, designed and built to withstand the demands and dynamics of the rail environment.
HGI regularly supplies major rail contractors throughout the UK as well as Network Rail direct, and is renowned as a reliable and efficient supplier, able to meet deadlines and create cost effective solutions throughout its range.
UTILITIES (Gas & Water) 
ECE3 (TIN12) Generators
ECE3 (TIN12) generators are designed for operation with all Butt Fusion and Electrofusion equipment for the Gas & Water industries.
The generators are designed in partnership with the UK`s leading electrofusion welding unit manufacturers.
HGI Generators provide close voltage regulation, and low distortion waveform to work with the units embedded microprocessor technology which ensures that the correct power is applied to the electrofusion joint, giving the perfect weld. All our ECE3 (TIN12) generators are built to Gas Industry Standards and are CE marked.
Electrofusion Welding
Electrofusion welding is the process of joining two plastic pipes together using a single use coupler that has an integrated wire heating coil. The electrofusion control unit supplies electricity to this coil, heating it up and causing the plastic to melt. When this cools it forms a gas-tight joint.
WELDING GENERATORS
The Spitfire® portable welders from HGI are the ideal solution for mobile site repairs and welding maintenance.
Construction sites, maintenance / repair, large scale fabrications often demand generator and welding power in locations where electrical outlets aren't available. In these instances, professionals turn to HGI Spitfire® welders. These "two-in-one" machines feature both a substantial welding capability along with auxiliary generator power to run tools and lights.
The difference
AC and DC welding are both needed to accomplish certain tasks. DC welding generally has more advantages over AC welding but the most important thing for a welder to understand is how polarity works so that the welder can choose the proper electrode with the right polarity for the job.
Spitfire® AC welders deliver 6kVA (230V) of auxiliary power ideal for certain angle grinders however the operator will need to switch between welding and Auxiliary power.
Spitfire® DC welders will deliver at least 4kVa (230V) and give the ability to weld and use the auxiliary power at the same time. DC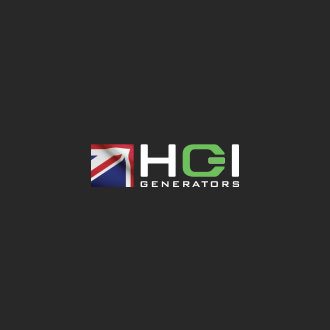 welding also offers advantages over AC for most Stick applications, including: easier starts; fewer arc outages; less spatter and better-looking welds.
VANGUARD V-TWIN GENERATORS
If you're wanting our famous rugged reliability but need that bit more power, then our VRP Range is for you.
Using the powerful Vanguard V-Twin engine, the VRP range is available with 110V, 230V and 415V (3 Phase) socket configurations and power ranging from 12kVA to 20kVA, these sets deliver robust power at an affordable price.
Please note, due to the strict EU noise regulations, the VRP range is only for use outside of the EU or we can supply these for export.