Miscanthus diversification success for Suffolk farmer
Monday, March 18, 2019 - 10:54
Suffolk arable farmer, Nigel Fellingham, is harvesting his Miscanthus for the first time this spring. The crop is reaching the end of its second growth season and is proving to be a fruitful investment. 
He will be opening his farm on 30th April to show other growers how his farm business has benefitted from the crop in an event co-hosted with Miscanthus expert Terravesta.
His Miscanthus crop is destined for the £173m Snetterton Renewable Energy Plant in Norfolk, which generates 44MWh of electricity – enough to supply 82,000 homes and save over 300,000 tons of CO2 every year, through the burning of biomass, including  Miscanthus.
"We're not too far away from the power station here and the first harvest looks healthy with increased yields likely year on year," says Nigel.
"We grow 10 hectares of the crop on some of our smaller heavy clay fields and we have a long-term contract with Terravesta to fuel the power station," he says.
According to Terravesta, the business case for Miscanthus continues to strengthen in the face of rising uncertainty in the farming sector, due to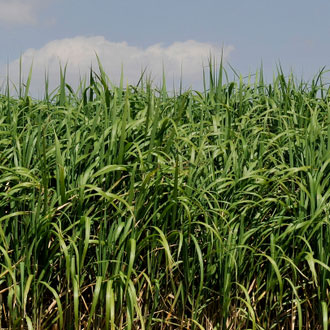 attractive long-term contracts available and secure markets for the crop, plus the fact it thrives on poorer grade land.
Nigel says Miscanthus is a good long-term project with low inputs and a secure market. "It's also solved the blackgrass problem in the fields and grows well even in the waterlogged areas where wheat would previously struggle."
The Terravesta co-hosted breakfast farm walk takes place on 30th April from 09:00 – 12:00 and is free to attend. Places can be reserved online www.terravesta.com/events