The benefits of using mobile refrigeration in the farming industry
By Ross Pushman, Managing Director of 

Coldtraila
With most rural and isolated farms offering quality British produce in the form of meat, preserves and dairy, being able to keep it frozen or chilled when on route to events Is essential.
Mobile refrigerated trailers offer greater flexibility, utility and functionality when transporting and selling farm produce at outdoor markets, shows and festivals.
Farmers who possess a refrigerated trailer can offer their fresh, honest produce almost anywhere in the country, no matter how far the location.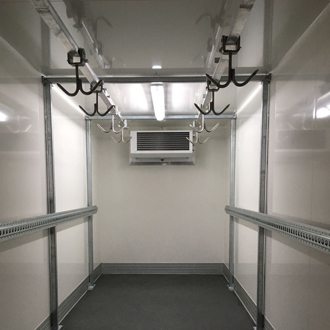 And with most trailers on the market offering up to 2,000kg of storage in up to 20 cubic metres of space, catering for large guest numbers at outdoor weddings or festivals becomes practically effortless.
Most top-of-the-range, bespoke trailers come equipped with heavy-duty chiller capabilities which include surplus cooling power and rapid temperature recovery, ensuring produce is kept at the optimum temperature to preserve its quality.
Another benefit of using mobile refrigeration is the specialised energy-efficient designs that make them more sustainable, something which is increasingly resonated in the farming industry today.
The highest quality trailers come fitted with joint-less 'Pur Ferro' high-efficiency insulated single panels, to utilise energy usage.
In addition, refrigerated trailers can also be switched off to conserve energy when not in use, making them more environmentally-friendly.
Farmers who offer the shooting of game on their land can also use the trailers to offer instant refrigeration for freshly culled carcasses.
Trailers can be tailor-made to includefitted hanging rails and roof mounted electric winches for the lifting of deer and other game carcasses from the ground, with most mobile units able to store 600 pheasants, 20 roe/fallow deer or 15 red deer.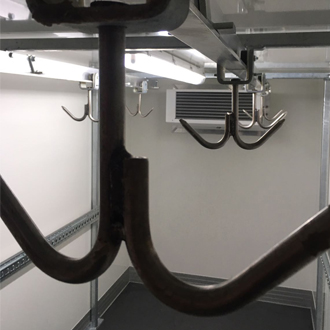 Most refrigerated trailers on the market are available to rent out for short-term events, offering a significantly cost-effective solution to farmers who don't own a trailer, as opposed to purchasing long-term static refrigeration.
Overall, mobile refrigeration can be an effective additional asset to farmers who sell their produce on the road, whether it be for small, exclusive shows or large-scale events.
No matter how those in the agriculture industry choose to use mobile refrigeration, its abundance of energy-efficient and environmentally-friendly capabilities make it a useful acquisition for the modern-day farmer.
Ross Pushman is the Managing Director of 

Coldtraila

, the UK's largest organisation for fridge and freezer trailer sales and rental. It supplies refrigerated trailers for events, weddings, shows and festivals, as well as emergency situations where walk-in fridges have broken down.