The benefits of using mobile refrigeration
paragraphs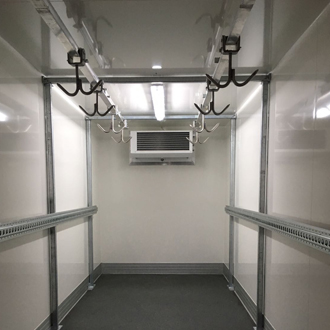 With most rural and isolated farms offering quality British produce in the form of meat, preserves and dairy, being able to keep it frozen or chilled when on route to events Is essential.
Mobile refrigerated trailers offer greater flexibility, utility and functionality when transporting and selling farm produce at outdoor markets, shows and festivals.
Farmers who possess a refrigerated trailer can offer their fresh, honest produce almost anywhere in the country, no matter how far the location.
And with most trailers on the market offering up to 2,000kg of storage in up to 20 cubic metres of space, catering for large guest numbers at outdoor weddings or festivals becomes practically effortless.