Near Edge Holidays - Success Story
Near Edge Holidays
Two years ago, we left the dairy farming business which had been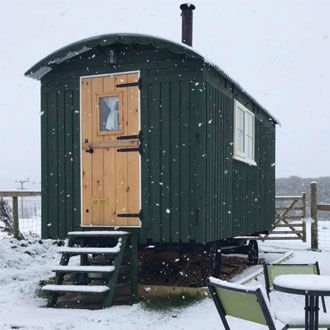 Near Edge Farm's main income for nearly 100 years. It was a daunting new venture for us as we sought new ways to diversify to make ends meet.
I've always loved the shepherd huts, and never thought that one day I would have one, let alone be using it to make an income. John and Dave were fantastic from the start. Despite being all the way down in Wales, they were friendly and very easy to work with. 
Delivery day was a momentous occasion, it was love at first sight (between me and the hut!). The guys had captured every detail that I'd wanted, it was perfect. 
Since then we have had people from all over the world to stay in our beautiful piece of the Lake District, and everyone has loved it. 
We've also had return guests because they've enjoyed it so much. I've already got ideas for my next one in my head, so John and Dave, thank you! And we will be in touch soon!
FB: https://www.facebook.com/nearedgeholidays/
Airbnb: https://www.airbnb.co.uk/rooms/14456352?s=67&shared_item_type=1&virality_entry_point=1