Slades Farm Leisure Hand Crafted Pods
Tuesday, July 9, 2019 - 13:06
Slades Farm Leisure build hand crafted Pods for a variety of outdoor situations. We retain the flavour of camping, the comfort of caravanning and the appeal of outdoor accommodation by a  build that reflects the current appetite for unique structures and living spaces for holidays and breaks in the UK.
 Building the same models that we use on our own site we know the appeal and demand for Glamping currently growing in the UK continues to grow
Don't miss out on this holiday trend of Glamping by adding our Pods to your existing accommodation. Built to order and delivered ready to site they can be up and running within a few hours as they hook up on pitches similar to a caravan.
 Why not create  an area dedicated to Glamping  with a next to nature experience and you will see the impact they have on reservations immediately? 
From a Fisherman's hut to a Luxury Individual Glamping experience they are  perfect for Caravan Site and Park owners to add Glamping to their business.
Our entry level Pods can be simple Huts that look stunning around woodland and lakeside to provide the real essence of outside fun. They offer an extremely cost-effective way to bring Glamping into your business.
 The luxury units offer the chance to attract visitors for that special occasion and all year-round occupation
 From rustic to real luxury   you get to design your interior,  choosing from  open plan to adding features such as our unique  glass door entry, underfloor heating,  shower rooms  and catering choices.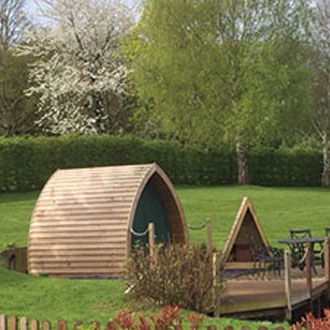 With a full range of choices, sizes and styles your pod can be built from a design base which will allow you to develop exactly what you want  for your business. 
Exterior options are available to suit your location using  wood and tiles, windows and skylights.
Insulated and built on a steel base they are tough and durable whilst blending in with any location Come and see our own Pods and site to experience the design features and build quality that we offer in all of your pods
Take a look at our website www.Podsnhuts.co.uk then contact us to discuss your ideas and requirements
 Tel :+44( 0)1380 830903