How Gailarde can help you kit out your new holiday park
Wednesday, January 26, 2022 - 09:18
Gailarde Limited is a family run business which was established in 1979 to provide Household Textiles specifically manufactured for the Contract Trade, to be used in your new holiday park. We have four generations of knowledge in this area, dating back to when our current Director's Great Grandfather set up a textiles company in the heart of London's East End in 1897.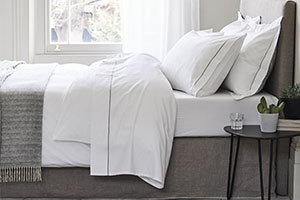 Our core principals of putting our customers' needs first has helped us to grow into one of the UK's largest suppliers to the contract market. Gailarde have been successfully supplying the UK marketplace for over 40 years, specialising in bedding, kitchen packs, mattress covers, shower curtains, towels, homeware, soft furnishings and furniture.

Gailarde prides itself on it's traditional 'face to face' approach. We employ a team of Business Development Managers, homeware specialists and soft furnishing experts who are on hand to provide bespoke quotations or arrange a visit to discuss your requirements. Over the past six decades, Gailarde have built up long standing relationships with many hotels, holiday parks, lodges, care homes, hospitals, universities, cruise ships, laundries, and holiday parks. We pride ourselves on providing an efficient, reliable service that emphasises a fast response to enquiries and the supply of the right products at competitive prices. We are pleased to be to chosen to work with some of the UK's leading Hotel and Holiday park chains.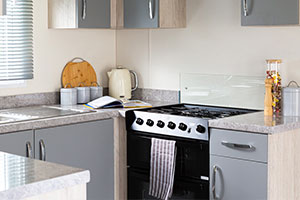 Gailarde are approved Wholesale suppliers to many of the market leaders in the hospitality sector. Through years of experience working with these prestigious clients we soon established a growing need for specially curated Dress packs tailored to Holiday Parks and short term lets, it soon became apparent that it was a side of the business with huge potential for growth. With this in mind, in 2021 we began our collaboration with Tracy Dallow of Dress Pack Solutions to develop a comprehensive collection of dress and inventory packs specially designed to make leisure accommodation look its very best. 

The dress packs are modern and neutral so they can be used in all accommodation styles across the hospitality industry. All items have been carefully selected to help sell the lifestyle you have on offer. Available in three sizes, the Dress Packs include a selection of kitchen and home accessories along with ornaments, soft furnishings and lifestyle items. Packs are updated regularly to keep them modern, fresh and on trend giving variety to your stock. Ideal when selling. For rental accommodation our Inventory packs are the perfect choice. Available in three tiers, contents contain crockery, cutlery, kitchen utensils, cookware, laundry and cleaning equipment.