Sutton Hospitality Consultants
Andy Sutton, founder of Sutton Hospitality Consultants lives and breathes hospitality and leisure – it has been his passion for 25 years. His proven track record for achieving great results spanning the holiday park, leisure and theme park industry commands him enviable respect amongst his industry peers and competitors.
Andy's projects are built from the ground up; firm foundations and careful planning, land development with specialisms in Greenfield Site and Unique Accommodation. Taking a piece of land, planning, developing, building, sales, marketing and then selling an established park with an increase of 130% - all in only 3 years is one of Andy's proudest achievements. 
When it comes to alternative and unique accommodation - the quirkier the better! Sutton Hospitality Consultants have a great eye for recognising the potential in unusual and obscure projects. They share with you knowledge and expertise to help you to realise your unconventional and alternative accommodation potential. They've even converted metal freight containers into castles!
With excellent links with town and country planning and working with the 'best -in-the-industry' planning consultants, they are able to advise on your next Greenfield site project. 
Planning and developing a project of such scale and importance can be both exciting and daunting. With Sutton Hospitality Consultants and their large network of planners, surveyors and developers by your side, they are able to offer advice and practical ideas to realise a project. They have a proven track record for delivering from planning to approval, coming in on-budget and bringing you a maximum yield and return on your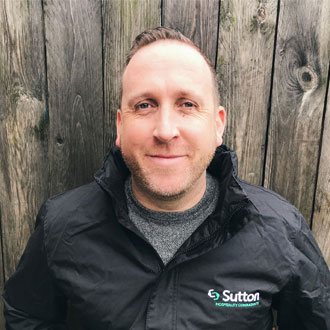 investment. 
With the mantra of 

"

clients first

" 

and the aim to exceed expectations every single time, Andy founded Sutton Hospitality Consultants as a premium all-in-one solution for hospitality and leisure brands across the UK and worldwide. Recently the company has been the first in the UK to be accounted as 

"

Totally Managed

" 

- 

meaning an all-inclusive management team works seamless behind the scenes, to provide an all round service. 
Andy's hand-picked team specialises in all areas of business planning, finance management, on-site development, marketing and training and recruitment. Through collaboration and communication as often as a client needs, the team promises to support the growth of businesses in the industry, every step of the way, taking extra care in ensuring a project is thoughtfully manned and executed to perfection.
No project too big or too small, whether you are looking for alternative accommodation for the land you don't know what to do with, or a simple brand review - make Sutton Hospitality Consultants the first people you think of!