Airsoft, one of the fastest growing combat simulation activities in the UK!
Monday, December 2, 2019 - 12:42
Airsoft, is similar to paintball, in that teams of people group together into organised teams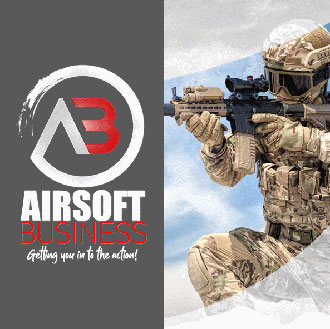 at a dedicated and insured field, and shoot small projectiles at each other for fun and sport. Where airsoft differs from paintball is that airsoft is much more focused towards military simulation. Where paintball markers don't always look like "real" guns, airsoft RIFs (Realistic Imitation Firearms) are 99% of the time, modelled after genuine firearms and are almost indistinguishable from the real thing. 

Airsoft is a rapidly growing sport within the UK, it is quickly replacing Paintball as the 'go to' combat simulation activity. Across the world, Airsoft commands very high player numbers. In Europe, it is common for gamesites to attract 500+ players to each game.

We are offering you as a property owner, all of the tools needed to open your very own Airsoft gamesite, from equipment to documentation, game plans to logo design, everything required to host the ever increasing Airsoft community.

At Bomb Up Airsoft, we have over 10 years experience in the world of Airsoft, we have a very successful retail outlet in Warrington, have operated numerous gamesites and have a social media following of over 7,000+ players. We are main dealers for some of the top brands in Airsoft and have a fully equipped tech centre offering servicing, repairs and upgrades. 

For further information or to request a brochure, visit www.airsoftbusiness.co.uk
www.airsoftbusiness.co.uk
www.bombupairsoft.co.uk
Facebook: @bombupairsoftltd
Instagram: #bombupairsoft
Youtube: Bomb Up Airsoft & TTPC Ltd