paragraphs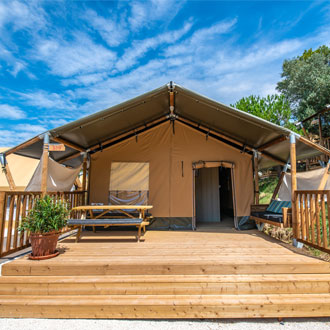 A world full of Luxury safari tents, furnished lodges and the fastest service. That is what you will get from Outstanding. The leading safari tent supplier can take care of everything. From the moment you ask them for advice to the moment the installation is complete. They lift camping to a higher level and will make sure your guests get a well-deserved vacation. 
In a period of just four years Outstanding has taken up a leading position in the relatively new world of glamping. They're designing and producing all safari tents, glamping lodges and furniture themselves. And the results have been exceptional. Their safari tents and lodges can already be found in nearly 45 countries.
paragraphs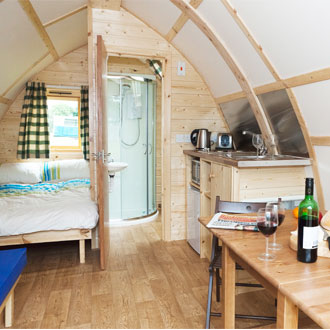 With a beach nearby, some of Scotland's Great Trails within easy reach and group bookings welcome, Wigwam® Holidays Cove Farm is perfect for a beautiful glamping break at Cockburnspath, situated in East Lothian, Scotland.  
Just a short drive from the A1 and close to the railway's East Coast mainline at Dunbar, this brand new site boasts six en-suite luxury Running Water Deluxe Wigwam® Cabins which include a kitchenette, dining facilities and comfy mattresses for up to a family of four. Each cabin is heated and insulated offering superb holiday accommodation for glamping guests. 
The site is a family affair, run by the Hoods and the Lows and is just half an hour from historic Edinburgh. The site is also secluded enough for a memorable glamping break away from the hustle and bustle for families and couples.
Co-owner of the site, Rosie Low, said: "We are delighted to be offering these fabulous luxury glamping cabins to guests who want to enjoy our fabulous location. 
paragraphs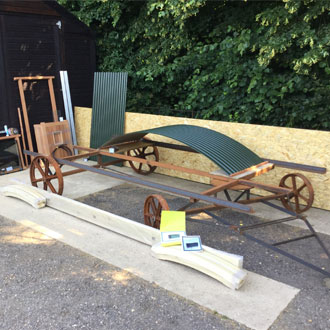 Tithe Barn started building beautiful, bespoke shepherd's huts in 2011 and this was the main focus of our business for several years. However, we diversified into the selling of parts having invested in patterns for our own British cast iron wheels. Building a shepherd's hut is not rocket science and we very quickly realised two markets were emerging – customers who wanted a hut built for them and those who wanted the satisfaction of building their own. Working closely with a few carefully selected suppliers, we gradually developed our range of products, all specifically designed for shepherd's huts, to create the unique "one stop shop" that we offer today!
paragraphs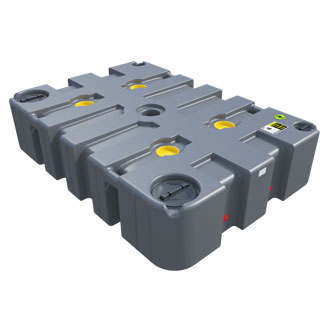 Glampsan, a division of Plastic Solutions (Aldridge) Limited is a leading supplier of a comprehensive range of products, from plastic waste and water tanks for above and below ground applications; sewage lifting stations; pumps, water boosting tanks and supporting products used in multiple industries: in particular, camping and caravanning, glamping, agriculture and leisure.
Founded in 2010 and manufacturing in the UK, Glampsan and Plastic Solutions have refined their expertise from the initial manufacture and sale of a simple 500-gallon tank to capture waste from toilets, to now developing niche products and solutions for capturing, controlling and pumping waste and water for glampers, caravanners and campers, both on and off-grid.
paragraphs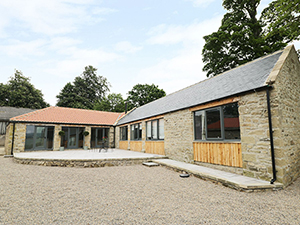 A North Yorkshire couple are enjoying the fruits of their labour after turning their unused farm buildings into holiday cottages. 
As they approached retirement, farmer William Heslop, 66, and his wife, Ann Lovegreen, 57, a former project manager for Darlington Borough Council, wanted to breathe new life into their arable and beef cattle farm in Gilling West, near Richmond.  
Spotting potential in three of their traditional stone-built outhouses, the couple decided to sell some of their arable land and convert the buildings into holiday homes, creating a rural retreat for guests in this stunning part of the country. 
Keen to maintain their passion for farming and livestock, the couple retained a small farm and some animals, including a small herd of belted Galloway cattle, rare breed Tamworth pigs and several sheep.