Monday, December 9, 2019 - 12:44
There's plenty of research showing how spending time in nature soothes the mind and improves mental health.  Who wouldn't sooner choose a picnic and play area that is beautifully designed and set amongst trees, ponds and other habitats, rather than an identikit playframe set on a flat expanse of wetpour?
At last there is a sense of urgency towards re-wilding Britain, which suffers one of the highest levels of depleted biodiversity alongside increasing mental health issues.  We'd like to work with landowners to address these issues.
At Monkey Business Design we offer characterful timber structures AND the creation of natural landscapes to suit your space and budget.  So, we'll make play spaces that sit perfectly within existing natural landscapes.  And if you don't have the landscape, we can design and create that too!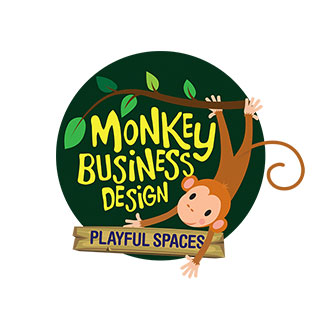 What's more, we can assist with funding for your project from soil recovery payments to tree planting, habitat and maintenance grants.
Have a theme?  – A medieval Knight's castle and woodsman's cottage, hobbit village or Victorian mill?  We can craft delightful structures built around durable European timbers.  Our small team of carpenters and landscaper gardeners can turn their hands to most things.
What ecological services do we offer? – We can assess your site for its ecological potential and recommend further habitat improvements.  We'll also consider the area's geographical and cultural heritage.  Then we design, plant and build landscape features, leisure and play facilities accordingly.  Even a small space can benefit from living walls and roofs, nesting boxes and a cosy arbor amongst wildflowers and water.
We also offer an environmental cost analysis of your project with opportunities to offset these costs if your project doesn't score carbon neutral. The more conservation, new planting and habitats you create on your site or fund via The Wildlife Trusts or The Woodland Trust for example, the more you can offset.  
So we hope you'll consider us when planning a facility to attract visitors and wildlife.
 Please visit www.monkeybusinessdesign.co.uk or give us a call. 07779 568394