Diversification to Support Retirement to Rural Communities
Friday, August 23, 2019 - 10:39
Keeping the great British farming industry alive is imperative for rural communities and to support the challenges being faced, many farmers are looking to diversify. 
Gavin Leverett, Managing Director at Serenity Parks, a leading provider of gated community living for over 45's, discusses how this can be achieved in partnership with the farming community and the benefits that can be delivered by diversifying into a business that supports retirement to rural communities. 
Discerning diversification
Diversification from a core business principle, whether through necessity or choice can sometimes be a daunting prospect filled with challenges and uncertainty. But if you could work in conjunction with an existing business to formulate a business diversification plan that allowed you to retain land ownership and which also delivered a regular income, how many more farmers might be willing to explore the possibilities and guide their agricultural business into an exciting new phase. 
Serenity Parks is renewed for being a discerning residential park home provider. Its gated bungalow communities offer an exceptional quality of life in rural areas. Working with farm owners is an exciting proposal that could solve a number of challenges facing both the farming community and those looking to solve the nations housing shortages. To facilitate the success of such diversification we have adapted a very flexible business model; one where out expertise in land and homes of modular construction can help farmers deliver their desire to diversify, taking farms forward and driving growth and revenue expansion. We work in conjunction with land owners, architects, local councils and planning teams to ensure that the initial application is credible and detailed. We appreciate that each landholding is different and as such careful consideration of all relevant factors needs to be undertaken to ensure that planning permission is obtained whilst meeting the needs of all the stakeholders.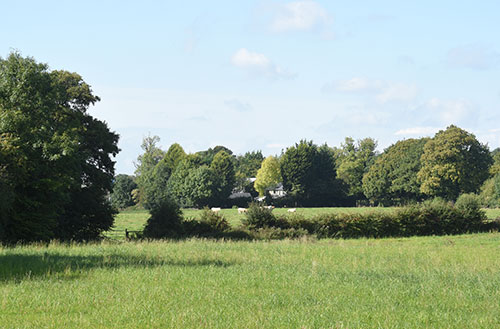 Low environmental impact
The benefits of constructing modular housing is a quick and straightforward build process tha
t has reduced impact on the environment and existing nearby residents, especially when compared with more traditional construction methods. This is especially important when considering the impact your diversification may have on your existing business and the concerns of your neighbours. Firstly, the time is considerably less. Whilst some construction and plant will be required it is generally for a much shorter duration than traditional brick and block construction. The modular homes that we provide are situated on concrete pads, to provide stability, and can be placed in-situ and completed externally in a matter of days, saving many months of noisy, dirty construction that is typically associated with the building of traditional homes. Furthermore, it minimises the disruption to animals, wildlife and of course farm residents. Secondly, there is less environmental impact in terms of construction methods, the disruption to wildlife and the low level, inconspicuous bungalows that are provided. This is especially important when viewing farm diversification as a means of protecting and developing our farming and rural communities for the future.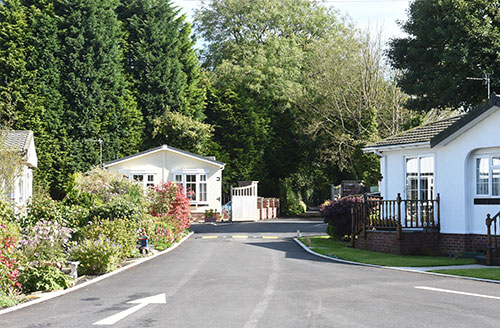 Positive impact on local community
Let's not forget that farm diversification, where permanent residences are being created, will only serve to benefit the independent businesses in the area. Many of our residents have chosen to live in a Serenity Park development in order to downsize and free equity from their properties thereby giving them the freedom and disposable income to enjoy all that life can offer them. This has the potential to have a hugely positive impact on any community where a Serenity Park development is sited. This contribution to the sustainability of rural communities cannot be under-estimated and although some reliance on local resources will be required, the potential for additional revenue to be injected into rural areas, combined with generated and consolidation of diminishing rural communities is entirely positive.
Early engagement
To ensure that such projects have positive outcomes and that strong partnerships are forged, we are advocates of early engagement with farmers and landowners, ensuring that we work through the process together, avoiding any potential pitfalls from the beginning. To clarify, this is not just about purchasing land. Whilst this is one solution to agricultural budgets and incomes that are being squeezed, it is also about forming credible business partnerships that benefit both parties and bring added value to the rural communities in which the farms are situated. Early engagement ensures that the right type of planning application can be made, full and frank discussions can take place with regard to the number of units achievable on a site and that clear expectation of financial outcomes, including the amount of ongoing income that could be generated from diversification of this nature.
Supporting housing needs
Having addressed the diversification, environmental, business and financial elements of such projects there is also the very real issue of the housing crisis that can be partially addressed by the creation of retirement parks such as ours. By downsizing, homes are being freed-up at one end of the property market, supporting those who are taking their first steps onto the property ladder or perhaps seeking a larger home as their families grow. Sometimes the best options are not the most obvious and whilst many farmers and landowners have created successful additional business such as farm stays, unusual livestock or manufacturing industries such as wine, cheese and jams now is perhaps the time to explore other ways that farmland can generate additional income for current and future generations. Working in partnership with Serenity Parks can provide solutions to a number of issues.
Over half of the 57,000 farms in the UK have diversified in some way; could you be one of the first to choose this innovative way?
Serenity Parks is actively looking for farm diversification partnership opportunities across the country.