When farm life meets fearground (scare park diversification)
Somewhere, on a farm in the heart of County Durham, something is going bump in the night.
Lintz Hall Farm, near Burnopfield, is a fourth-generation family business, home to more than 500,000 chickens, which supplies eggs to major supermarkets across the UK.
But once a year, at what is undoubtedly the scariest date on the calendar, it also becomes home to the North East's biggest scream park.
Halloween is the fastest-growing occasion in the UK, with immersive horror experiences now popping up across the country.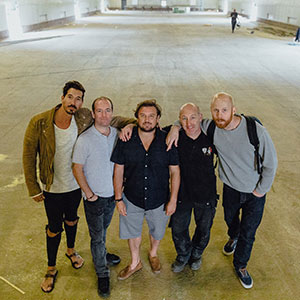 But there's not many that are of the scale and ambition of Psycho Path – which for a few weeks each year brings thousands of people to the farm for a night they're unlikely to forget.
This year Psycho Path presents Fearground has grown into a huge enterprise with a range of experiences, building on the success of last year's event.
On selected nights from 11 to 31 October, thousands of people will turn up to prove that they're not "chicken" – and walk Psycho Path, hit Psycho City and also negotiate a terrifying clown maze called iScream.
And this year all ages can get in on the action, with the new daytime event Family Fright Fest, in collaboration with Metro Radio and Gateshead College, which will also provide a whole host of work experience opportunities for students.
It is certainly a real change from the day to day business at Lintz Hall Farm, where four generations of the Tulip family have been involved in poultry farming.
Richard Tulip returned to the family business ten years ago after having had a successful career as a DJ across the UK, and it was through that world that he met up with some old contacts from his clubbing days.
They had an idea to create a scare experience the likes of which the North East had never seen before and wanted to hire some of Richard's 700 acre farm to host it. 
Rather than rent out the space, Richard and his brother Stephen decided they wanted to be part of the enterprise – and so 700 Acres Ltd was born.
Richard and Stephen, along with their three business partners in the company – Nigel Holliday, Matt Smyth and Christiano Crawford – have so far invested around £1m in bringing this ambitious project to life.
But it's certainly an investment which should pay dividends, with last year's event attracting around 1000 visitors every night and even more expected through the doors this time around.
"We've built the perfect team because we have a really unique skillset between us," said Richard.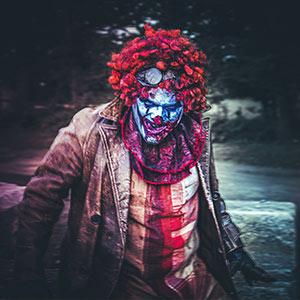 "When I was first approached by Nigel about this I thought it was a great idea, although it's certainly a labour of love.
"It's a lot of work but we really believe we've created one of the best experiences of its type in the country and it's something we're going to build on year on year."
Richard and Stephen aren't the only staff at the farm who get in on the act either.
Many of the farm's 50 staff also work on the park, putting down the eggs at the end of the day to don hostage masks and get behind the wheels of the blacked-out vans which take the visitors to the Psycho Path site.
Having the luxury of a huge site means that the core business of the farm is not affected, but it gives the family the opportunity to be involved in something totally diverse.
"We've now had the green light from our local council to have a permanent license for events, so this is very much about us making it a year round site," said Richard.
"We're looking to add other events over the next few years starting with Easter, and Christmas next year.
 
"It's an exciting proposition as the possibilities really are endless."