paragraphs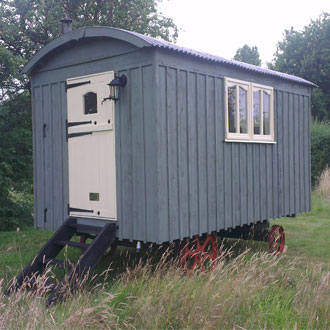 Huts and Stuff make Shepherds Huts to suit many uses: Their Field and Farm Shepherd's Huts make great entry Glamping solutions ideal for ramblers, walkers and cyclists accommodation. 
While the "Severn", their 16ft River Range hut, can be customised to suit luxury long weekend lets ideal for wedding venues and honeymoon getaways.
Dave and John are the father and son team behind Huts and Stuff. They have over 12 years experience meeting the uniquely different needs of each of their customers. With little more than a vague idea, or a sketch on a back of an envelope, they will design a layout that suits your needs and will let you know if they think your ideas need a little more tweaking. They want the project to work for you! 
And Give a return on your investment.
paragraphs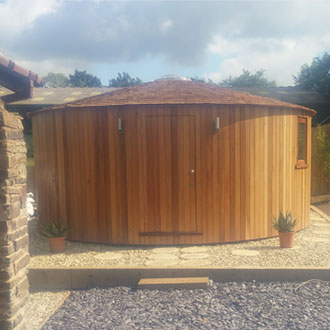 A family business passionate about design, craftsmanship and quality.
Cedar Tree Pods is a family-run business based near Wrexham in North Wales. We make beautiful pods, shepherds huts, yurts and garden rooms. Each one of our pod designs can be tailored to your exact requirements, fitting perfectly with the needs of your business, family or lifestyle. From initial design to full realisation our team will work closely with you to create the unique space you've always wanted.
With farm diversification high on peoples agenda and Brexit looming large, now is the perfect time to think about what glamping could do for your business. Whether it is a side-line in an unused field or a complete change, there is great potential in the glamping market and with more and more people taking "staycations" now is a perfect time to get involved.