paragraphs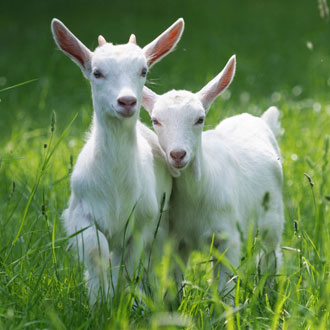 With goat meat tipped as a future food trend, third generation farmersJames and Lucy Hewison are diversifying into rearing their very first herd of Boer goats at their tenant farm on the EnglefieldEstate in Berkshire.
The couple's investment last year in 10 breeding does, four doelings, four bucklings, and a breeding buck called Bruno, is currently in the process of doubling as kidding gets underway. The farm – Hartley Court Farm – is situated near the village of Three Mile Cross to the south of Reading. It was originally a dairyand arable farm when James's grandfather first became a tenant in 1953.
Today the couple look after a 40-strong herd of Aberdeen Angus suckler cows and their calves, and two pedigree Angusbulls alongside 214 hectares of wheat,barley, poppies and grass at Hartley Court Farm and on the neighbouring Manor Farm, also owned by the Estate. They are also contract farmers for the Estate's 111-hectare Great Lea Farm.
paragraphs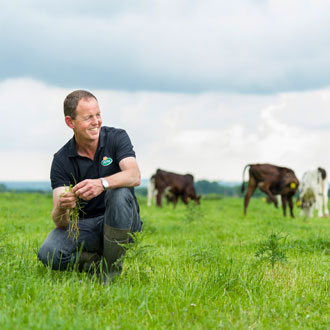 Farmer-owned dairy cooperative launches Project Pollinator as part of Arla UK 360 research and development programme
A group of farmers from the Arla Foods dairy cooperative have launched a trial initiative to see whether their efforts for environmentally friendly dairy farming can be broadened to help increase wild bee populations given the crucial role they play in supporting our ecosystems.
The news follows the recent UN report which revealed 1 million animal species are at risk of extinction globally. Of these species, a further report found pollinators, in particular some bees, have been in steady decline, with an average of 11 species lost in every square kilometre in the UK between 1980 and 2013.
paragraphs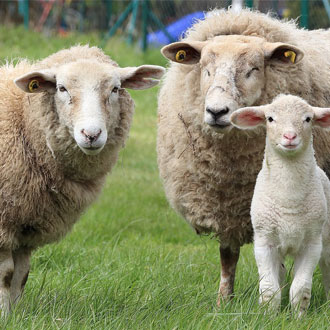 A luxury bed-maker which owns a 300-acre farm producing natural bedding materials has struck a creative note to enhance mattress comfort – it has discovered that playing music to its flock of sheep softens their wool, creating a more sumptuous bedding material. 
 Researchers at Harrison Spinks, a 179-year-old family business which employs 600 people in Yorkshire, found that music naturally increases the levels of lanolin produced by the sheep resulting in a thicker, more luxurious wool.
 The company, which has installed speakers across its farm near Bolton Percy in North Yorkshire, is now looking at different musical genres to see if it can pinpoint the best performing tracks for maximum lanolin production.
paragraphs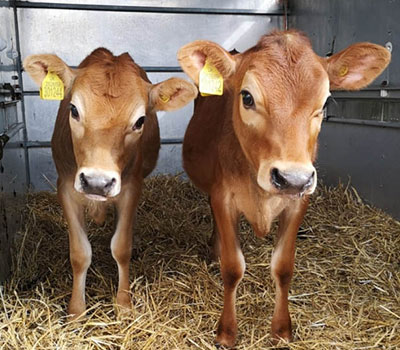 Drusillas Park in East Sussex has welcomed two beautiful Jersey calves to their farm, harking back to a time nearly 100 years ago when the land was the site of a working farm.
The two girls were born on 16th and 17th November and have recently joined the farm at Drusillas Park where visitors can see them in the farmyard – but the girls are in need of names. Zookeepers are inviting suggestions that represent their beauty, including their big eyes and gorgeously long eyelashes.
Zoo business manager Sue Woodgate said: "We are so
paragraphs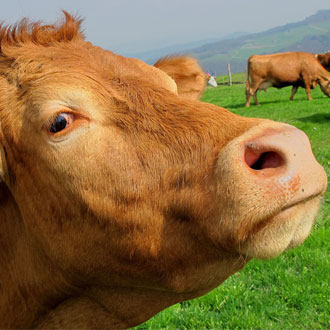 A group of level 3 agriculture students from Northumberland College have recently witnessed an animal autopsy to learn essential livestock techniques to help their studies and future farming careers.
The twelve students, aged between 17 and 20 years old, attended the workshop located at the Warrens Group fallen stock collection centre in County Durham. The autopsy event was delivered by leading vet, Ben Strugnell, of Farm Post Mortems Ltd.
Mr Strugnell is a pivotal player in the livestock community as he devised a novel addition to the Fallen Stock Collection System, where farmers are offered autopsies on their deceased cattle [fallen stock] with the essential results enabling them to better understand the cause of death and help protect their remaining stock.
paragraphs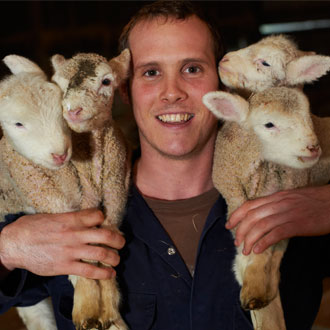 Calling all tractor fanatics and animal lovers – a working farm in north Cornwall is inviting aspiring young farmers to experience farming life for a weekend during the early lambing season.
From mid-November to mid-December, guests at The Olde House, near Polzeath in north Cornwall, can join the farm team on a Saturday and Sunday to help in the lambing shed, feed the ewes, check on the newborn lambs and perhaps even witness some being born.
There will also be opportunities to help care for kunekune pigs, chickens and guinea pigs in pets' corner.
Jaime Hawkey, manager at The Olde House, commented: "We feel so lucky to be surrounded by beautiful countryside and lovely animals, and want to help instil this passion in the next generation by providing a space for children to learn about the farming process and ask all the questions they've always wanted to."