Create a glampsite that stands out from the crowd
Thursday, July 4, 2019 - 15:32
As the glamping trend took off around 10 years ago, farmers and landowners up and down the country installed pods, washroom and camping facilities to attract this new, younger and hipper crowd of campers. But, as the team at Quality Unearthed tell our editor Victoria Galligan, it's not as easy to attract guests now the competition has grown – unless you can provide a wow factor. Here, they advise on how to create an Insta-worthy glampsite which will get visitors returning year on year.
Glampsite Q&A with Quality Unearthed's Tim Rees…
What is Quality Unearthed and how do owners become members?
One of the UK's leading glamping agencies, the family-run business helps promote and sell a variety of unique holiday accommodation. From creating an online presence to increased brand exposure, we do everything from photography to daily sales management. It's free to join, simply get in touch with our owner's team and we will guide you through the process.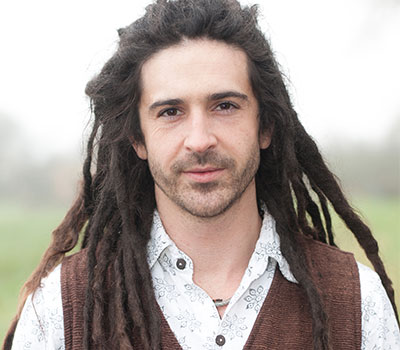 What benefits does Quality Unearthed offer for glampsite owners?
The main benefit of using a specialised agency is it takes the pressure off. Owners usually have enough on their plate - looking after guests, site maintenance, changeovers - they don't have time to spend marketing and managing bookings.
In addition, it's a highly technical role so unless you have a vast array of skills from copywriting to web development, you'll be better off enlisting some expert help.
Even well-established glampsites use our services, since we can help increase their brand exposure and of course, fill any last available dates.
What's more, we are entirely commission based so there's no risk for owners, just more bookings.
What's the first thing to consider when planning a glampsite?
First and foremost, you will need a special location. You don't want a muddy swamp wedged between an airport and a nuclear power station. Whether you have beautiful sea views, or a tranquil meadow surrounded by ancient woodland, it must be a place where people can really escape and enjoy the beauty of nature.
When planning, we would also advise to try and think outside of the box. The glamping landscape is becoming increasingly saturated with traditional-style structures, so it's important to mold your own identity. Be creative, be innovative, do something which really captures the imagination. If you can find a niche in the market, you'll improve your chances of success.
Is it easy to get permission from the local authorities for a glampsite?
Each area is different, so it's best to speak to your local authority to find out what development plans are in place. However, generally, properties that are low impact and environmentally sustainable are more likely to be accepted.
Some people worry about competition when starting a new venture – if there's a glampsite in your area already, is it worth setting one up?
Again, this depends on your area. Popular holiday destinations, of course, have a much higher footfall making it easier to elbow your way into the market. However, landowners in traditionally less popular areas, need to think more carefully about the viability of a glamping business.
Studying analytics and knowing the demographics of visitors will help you make better-informed decisions, while if there's strong competition in the area, it may be beneficial to start small and grow your business more slowly.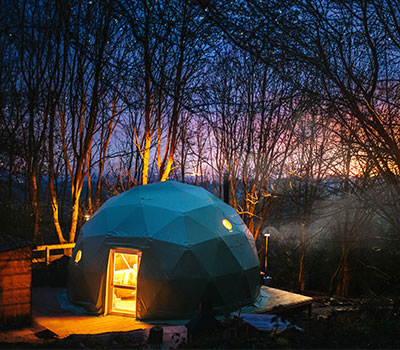 As we've already discussed, to stay ahead of the competition you don't necessarily have to go bigger and better, but perhaps put a greater emphasis on individuality.
Are there any services/products you can recommend people use when setting up a glampsite?
Try and include at least one addition that goes beyond simply creating a place to stay. Whether it's an outdoor bath or just a hammock with a view, any feature which makes people think 'wow, I wish I was there' will help you sell more holidays.
For more examples of wow-factor glampsites, see qualityunearthed.co.uk