paragraphs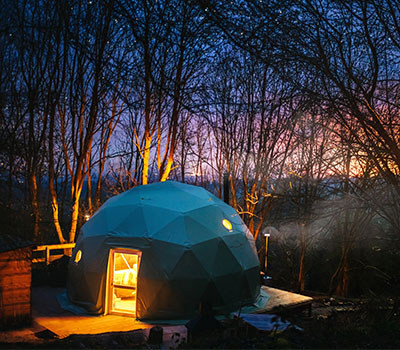 As the glamping trend took off around 10 years ago, farmers and landowners up and down the country installed pods, washroom and camping facilities to attract this new, younger and hipper crowd of campers. But, as the team at Quality Unearthed tell our editor Victoria Galligan, it's not as easy to attract guests now the competition has grown – unless you can provide a wow factor. Here, they advise on how to create an Insta-worthy glampsite which will get visitors return year on year.
Glampsite Q&A with Quality Unearthed's Tim Rees…
paragraphs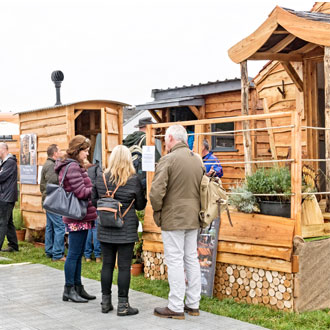 Branching into farm attractions or farm stays are the most obvious choices if you are looking to diversify into rural tourism. There's a lot of buzz about staycations in the news and numbers of UK families choosing staycations rather than going abroad are increasing. Glamping is an area of particular growth.
The Glamping Show offers the advice and inspiration you need to set-up a sustainable revenue stream through tourism. The popular appeal and continued growth of the glamping industry gives you excellent potential to generate revenue, but it's easy to be overwhelmed by all the choices you need to make. 
Seeing the accommodation for yourself will really help you to visualise what you can create and what will work on your farm. The Glamping Show also offers a free multi-track seminar programme that covers all the advice you need to get off on the right foot.
paragraphs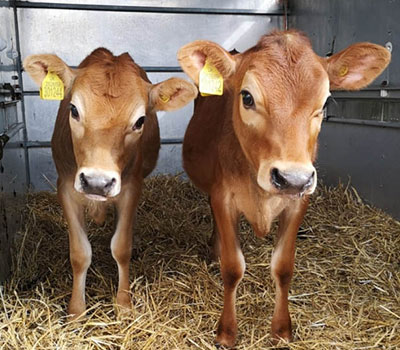 Drusillas Park in East Sussex has welcomed two beautiful Jersey calves to their farm, harking back to a time nearly 100 years ago when the land was the site of a working farm.
The two girls were born on 16th and 17th November and have recently joined the farm at Drusillas Park where visitors can see them in the farmyard – but the girls are in need of names. Zookeepers are inviting suggestions that represent their beauty, including their big eyes and gorgeously long eyelashes.
Zoo business manager Sue Woodgate said: "We are so