Holiday & Leisure Park Development Forum – Review
Monday, October 21, 2019 - 12:31
Suppliers to the holiday and leisure park industry gathered to meet project delegates at this well-organised forum at Whittlebury Hall Hotel, Northamptonshire in November.
Stable Events themed the seminars on "Harnessing the growth in the UK staycation" and speakers ranged from across the breadth of the tourism sector.
As well as speaker sessions and a networking gala dinner, 1:2:1 sessions were arranged prior to the event which meant delegates could meet the suppliers most relevant to them.
Farm Diversity editor Victoria Galligan attended the forum and here she offers an insight into the speaker sessions which may help you stay ahead of the competition in 2020…
• Peter Gamble, Holder Mathias Architects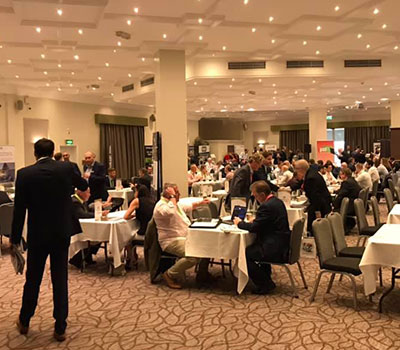 Design matters – and Peter spoke about how offering high-quality accommodation alongside new guest facilities can change a person's holiday experience completely.
Peter has worked on projects including Center Parcs, Forest Holidays and Bourne Holidays among others, as well as smaller independent holiday park operators.
Peter said that opportunities often present themselves at the planning stage which can completely change the outlook of the site. He emphasised that the need to get back to nature and stay in a retreat-style of accommodation was a huge draw for visitors and that the creation of an experience, rather than just a place to stay, was crucial for holiday parks wishing to attract more visitors.
• Nathan Goodyear, The Camping & Caravanning Club
Glamping is a growing industry – but Nathan said parks must evolve if they want to stay ahead of competitors. As the Camping & Caravanning Club now operate 48 glamping locations across the UK, it has been important for the company to learn from its mistakes and adapt to the growing needs of visitors in the digital age.
Nathan spoke a lot about the millennial guest – the kind of guest who books on their mobile phone for one night, often on the day of arrival, and wants to bring their dog too. With IT systems which didn't allow same-day bookings, a ban on pets and an unflexible booking pattern for guests, the Camping & Caravanning Club had to change its ways if it wanted to continue to grow – and change it did.
Nathan passionately explained how a greater variety of product in a wider range of locations has helped the brand to increase its triple bottom line – ensuring the environmental, social and financial aspects of the business work in parallel and that the booking process is not a barrier to potential new customers.
• Jamie Christon, Chester Zoo
You might see the words "Chester Zoo" and think this section of the talk would be irrelevant to holiday park industry – well not anymore, because the UK's most popular zoo is joining the list of leisure parks which are beginning to offer onsite accommodation. A 5-star, 32-room offering with log cabins looking out onto the grasslands – where giraffes and zebras will be among the animals visible – is due to be developed on the site. Jamie emphasised that there was a strong demand for bookings in similar existing projects. He also highlighted the opportunity for the local community to benefit in terms of the employment boost and need for wider amenities which the accommodation will bring. Admittedly, you may not be able to offer zebras and giraffes on your park – but animals are certainly proving a draw to visitors and there may be opportunity for a petting farm at the least!
• Nick Housfield from inland surf centre The Wave gave a truly inspirational talk on how his dream to create a surfing facility in the middle of the countryside is this autumn becoming reality. Having overcome major funding and planning issues with the backing of some big industry players, the team behind Wave are ready to open this leisure venue which will encourage those who may never had had the opportunity to try surfing – and more surfing developments are now in the pipeline.
• Matt Cartwright, founding director of Twelve Architects, focused on the redevelopment of the Grade II listed Bodmin Jail in Cornwall. Cartwright explained the vision to return this much-understated heritage asset of national importance to its former glory, and in so doing make it a leading visitor attraction and hotel. He took the audience through the design, which retains and enhances the unique atmosphere and sense of history that exists in the ruins. He explained how derelict cell blocks will house the hotel accommodation and part of the museum.
• Paul Hardingham, UK managing director of Landal GreenParks, presented the current consumer holidaying trends and how to satisfy them through product innovation and the sustainable evolution of UK holidays.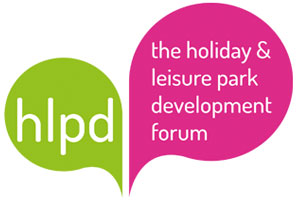 • Nicole Lazarus, head of One Planet Living at Bioregional, gave an insightful account of how Leisure destinations and holiday park developers are using One Planet Living to provide their guests with a great experience of a sustainable, climate-crisis-free future.
• Neil James, project manager of West Midland Safari Park, explained how the safari park's investment strategy will focuses on upgrading the animal facilities as well as improving the overall guest experience. New facilities will include outdoor pools and enrichment areas for animals and the introduction of eight exclusive, luxury lodges introducing the opportunity for guests to stay overnight, giving them an up-close and personal experience like no other.
hlpd forum – a networking opportunity for landowners
Attended by operators, clients, architects, contractors, project managers, consultants and the suppliers of leisure and holiday park products and services, the hlpd forum offered tailored one-to-one business meetings providing the opportunity to meet with the most innovative suppliers as well as the opportunity to network with fellow professionals.
With more and more farmers and landowners setting up glampsites and leisure facilities, changing holiday patterns and growing numbers looking to take mini-breaks in the UK, it's an exciting time for the holiday and leisure park sector. Stable Events looks forward to welcoming you to the hlpd forum in 2020.