How to attract customers to your farm café
In this article, Mike Hardman, Marketing Manager at catering equipment supplier Alliance Online, shares some fantastic tips to help you attract more customers to your farm café.
All businesses want to attract more customers through their doors. But, with more businesses than ever competing for a slice of the market, how can you set yourself apart and get your wonderful products and services in front of more customers? The truth is that there are loads of things you can do, and a lot of it will depend on your location and what you have to offer. That said, I'm going to share with you four great ideas to attract more customers to your farm café.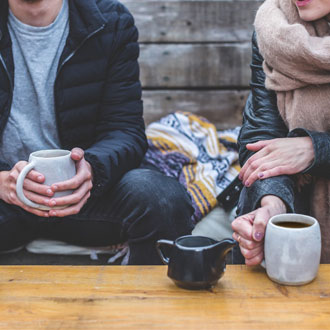 Focus on what makes you unique
The key to attracting customers is differentiating yourself from other farm shop café's or activities in the local area. Think about what you do that is unique and how you can turn this into something that will ensure your customers pick you over the competition. Perhaps you have a focus on sustainability and aim to use as much homegrown meat, vegetables, and herbs as possible, or maybe you're known for your delicious homemade cakes and scones. Whatever your 'thing' happens to be, focus on it and make it the best it can be.
If you're stuck for ideas, consider looking at food trends and try incorporating them into your menu with some homegrown ingredients. Locally made, fresh produce is a great way to get tongues wagging and people coming back for more. Start small with one or two items: think jams, chutneys, sauces, cheeses, and baked goods, and slowly build yourself up. Eventually, you may have a whole shop alongside your café, selling a range of locally produced goods.
Understand your market
You may have a hundred and one ideas running through your head, but even the greatest concept in the world won't help to draw in more customers if it's not something they are willing to spend money on. Taking the time to understand your customers – their wants and desires — will help to inform your decision making when it comes to choosing the best course of action. If you use pesticides, there's no point going after the organic market. Likewise, it won't be worthwhile targeting vegans if you raise animals for slaughter.
Once you know who your customers are and what they want from you, you can start to develop an outreach strategy. You might try starting a weekly or monthly newsletter that provides discount vouchers to loyal customers. Equally, you might try a social media competition and give away some produce or a free day at the farm. More traditional methods such as radio and print advertising can also work well for the right audiences, but it all comes down to knowing your market.
Make it accessible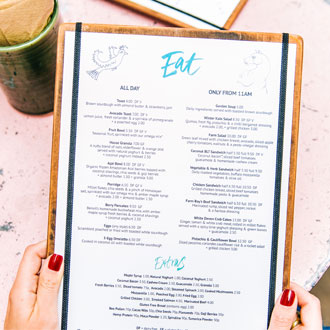 Once you know all about your customers, you can think about how to make their time at your farm café more enjoyable. If you have a lot of outdoor space, it might be worth allowing pets into your grounds, as this can lead to a lot of repeat custom. Similarly, it could be a good idea to have plenty of nice outside seating during the warm winter months.
On a more practical level, make sure you have all the little things covered. Being able to take card payments is an easy one, but it's surprising how many places still accept cash only. In today's modern era, many people don't carry cash meaning you could miss out on potential sales. It can also be a great idea to ensure you've got plenty of amenities to keep children entertained while parents sit and relax — and make sure you've got free wifi! 
Develop local relationships
Getting involved in the local community and meeting other people and businesses is a great way to get your name out there as a farm cafe. Many restaurants are now looking for local food sources and will proudly display the names of local farms on their menus, reinforcing your expertise as a local producer. Look at the produce you have and consider sending samples out to local chefs to incorporate into their menu. Not only will you boost brand recognition in the community, you could also have a new customer for years to come.
Another great way to build long lasting relationships is to share your expertise with people for free. Consider starting a blog on your website and write articles on interesting topics that your customers will benefit from. What you write about will depend upon your farm and individual skillset but, by establishing yourself as an authority, you'll attract more customers through your doors. 
Thinking about your customers and meeting their needs is key to bringing more of them to your farm café. Follow the tips above and you'll be well on your way to boosting sales.