paragraphs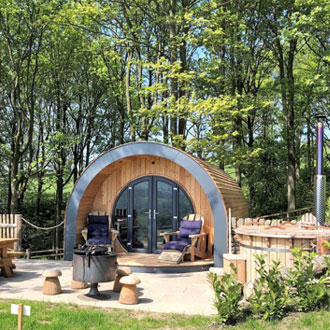 Catgill farm has been our family home for the past 60 years, originally run as a dairy farm by Grandad Ken. In 2013 Ken's grandson Oliver returned to Catgill to the cottage where he was born and had the idea of opening a campsite. It was not easy to sell his idea to his Grandad but he agreed and the campsite opened in 2014.
"We hoped people would love it here as much as we do" said Oliver, it turns out they do and the campsite has grown enormously in popularity over the past 5 years. It's an amazing place for families there is so much to do; Bolton Abbey is only 1Km away and Hesketh Farm Park is literally over the road.
The site is also close to the Dalesway footpath and there are numerous cycle routes including the famous Tour de France and Tour de Yorkshire routes. Each year we have added new features to the site, we started with a high quality amenity block and a field. Ken would welcome guests into his living room to check in.
paragraphs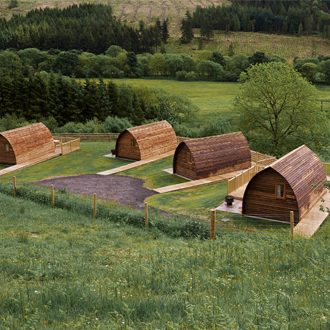 With the lofty Moffat Hills as a backdrop, John and Laura Hume knew they had to share their glorious location with visitors to the area … and not just with the Golden Eagles and Ospreys that fly above this beautiful location!
The site opened in April 2017 and includes six Running Water Deluxe Wigwam® Cabins made just up the road in Dumfries and Galloway, Scotland.
The construction of their cabins also coincided with the felling and distribution of their own timber at their location, which is just moments from the Grey Mare's Tail Nature Reserve.
Close to the South Upland Way and in the middle of the spectacular scenery, this working farm diversified into glamping and also painstakingly transformed the natural landscape into a haven for wildlife.