paragraphs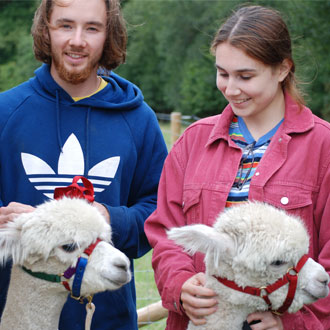 Rosebud Ranch have recently diversified into a very successful alpaca farm, offering plenty of activities for visitors including Alpaca Yoga and Tai Chi. Farm Diversity had the opportunity talk to Lucy Aylett, to delve into how they created this delightful farm and made it into exactly the venture they had dreamt of... 
'Rosebud Ranch is an alpaca farm in North Devon, recently known as 'the wellness ranch', and it is our home along with the Rosebud Alpacas. They are quality alpacas which we breed for fleece, we sell the yarn from our prize winners and we make/sell other alpaca related products. We also sell alpacas to appropriate homes as pets or for breeding and our herd participate in alpaca experiences. We pride ourselves on offering sessions in the alpaca's environment, ensuring our herd are relaxed and interested. Their welfare is paramount but this also provides a more authentic experience to our guests.
paragraphs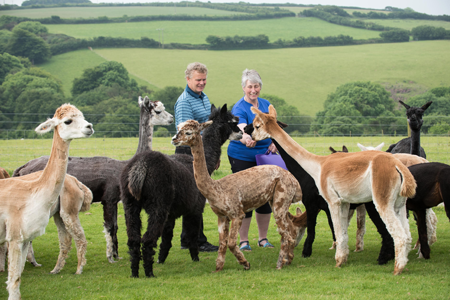 Two alpaca farmers from Ilfracombe have transformed a disused, centuries-old threshing barn into luxury, disabled-friendly holiday accommodation.
Thought to be one of very few bespoke disabled-friendly holiday lets of its size in the country, Kate and Simon Brookes turned their empty stone barn into luxury holiday accommodation with the help of just one labourer.
The property has been awarded the highest level of accessibility standard by Visit Britain and a 4* gold quality award rating.