paragraphs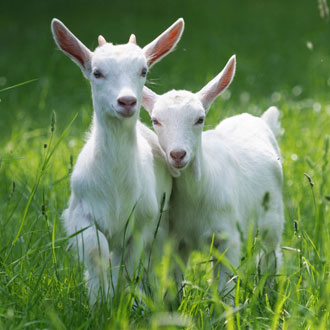 With goat meat tipped as a future food trend, third generation farmersJames and Lucy Hewison are diversifying into rearing their very first herd of Boer goats at their tenant farm on the EnglefieldEstate in Berkshire.
The couple's investment last year in 10 breeding does, four doelings, four bucklings, and a breeding buck called Bruno, is currently in the process of doubling as kidding gets underway. The farm – Hartley Court Farm – is situated near the village of Three Mile Cross to the south of Reading. It was originally a dairyand arable farm when James's grandfather first became a tenant in 1953.
Today the couple look after a 40-strong herd of Aberdeen Angus suckler cows and their calves, and two pedigree Angusbulls alongside 214 hectares of wheat,barley, poppies and grass at Hartley Court Farm and on the neighbouring Manor Farm, also owned by the Estate. They are also contract farmers for the Estate's 111-hectare Great Lea Farm.