paragraphs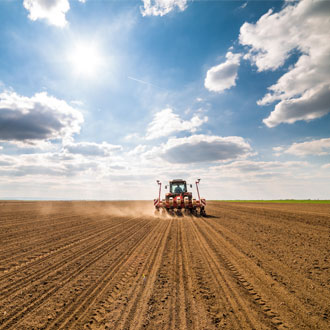 Deciding what to do with the farm in future years is one of the biggest challenges in the UK's farming community: should it be held by the family and the farming continue, should it be sold, could a suitable tenant be found and the farm handed over to them, or are there other options?
Whilst farmers cannot always expect the next generation to take on the family business, many are keen to keep the farm within the family. With this in mind, planning who will run the farm in the future is becoming an increasingly pressing issue. However, alternatives to selling the farm can offer exciting prospects.
UK farming desperately needs new entrants in order to maintain competitiveness, energy and innovation – without losing the wisdom of the established farmers. Many farm and estate businesses who bring in fresh pairs of hands have benefited from the new approaches and different perspectives that passionate new entrants can bring.
paragraphs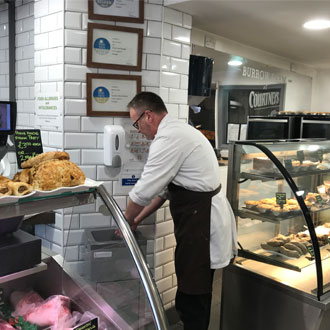 Hand washing sinks provide warm water facilities and meet environmental health requirements – you've got to hand it to Teal
The growth in new and innovative businesses operating on traditional farm locations has increased the demand for the high-quality hygienic hand washing sinks offered by Teal. They have supplied to a variety of farm operations across the UK who were seeking stand-alone sinks, free from plumbing for visitors and for staff.  
 At Old Amersham Farm in Amersham, South Bucks, founder and enthusiast Olivia began Kew Little Pigs back in 2010 and now runs her business giving the public piggy 'experiences' where you can enjoy pre-booked visits and get close to and learn all about their miniature pigs.
They are now firmly on the map and visitor numbers are growing year on year with additional business generated from corporate events, school visits, parties, PR and TV bookings.
paragraphs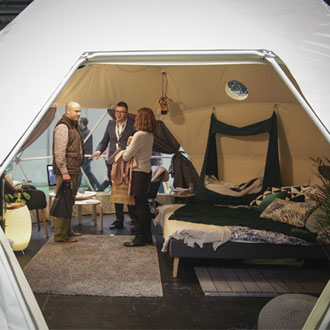 The Farm Business Innovation Show is Europe's leading event for farmers, landowners and estate owners looking to find creative new ways to generate revenue from their land and need expert advice to make it happen! Voted 'Trade Show of the Year' by the EN Awards in 2016, the show is returning to NEC in Birmingham on the 6th & 7th November 2019 and is still completely free to attend.
Diversification in the world of farming and rural business is the act of finding new streams of income that can be added in order to increase income and keep the traditional farm running. These revenue streams can range from family attractions to weddings or even renting your outbuildings as office space... The opportunities are endless! 
This event provides rural entrepreneurs with the inspiration, resources and advice needed to diversify, innovate and succeed through 200 seminars, 500 inspiring exhibitors, case studies of people who have been there and done it, and expert advice on everything from planning permission to setting up a website.